Package Efficiencies

The following graphs summarize the outputs of 33 different annual simulation runs, on varying roof pitches and orientations.
One of the interesting results of graphs is the Western bias. This is caused by 2 factors,
True South (i.e. Solar South) is 6° to the West of Magnetic South
There are many days when morning cloud and haze are "burned" off by 10 or 11 O'Clock, so when averaged over the whole year, afternoon solar output is a little higher than the morning output.
Simulator Inputs
2 x Wimex 30 tube panels (5.6 sq meters)
DHW Tank - 300L - TSOL Default
Daily hot water usage - 210 Litres at 43°C
Incoming water temperature - 8&degC February, 12&deg August
16 meters of 15mm internal pipework, insulation 15mm Wall 0.045W/mK
1 meter of 15mm external pipework, insulation 15mm Wall 0.045W/mK
Results in kWh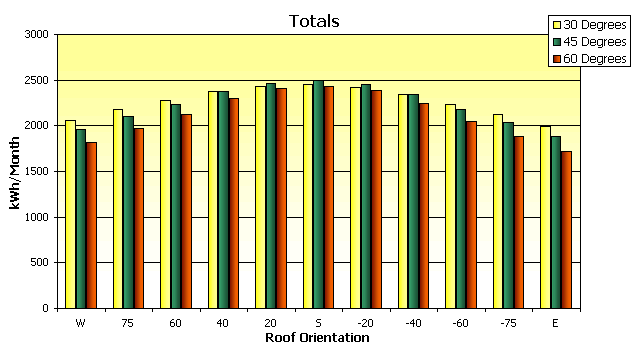 Simulator outputs Month by Month
Winter output is significantly higher on steeper roof angles, and only marginally lower in the winter.
Despite the massive differences between summer and winter energy levels, a significant correction can be made by the angling of the panel so that equivalent winter shadow lengths are as long as possible. The solar panel is then receiving all the energy in the shadow area.
The graphs below show the expected monthly outputs of a Wimex 60 tube system.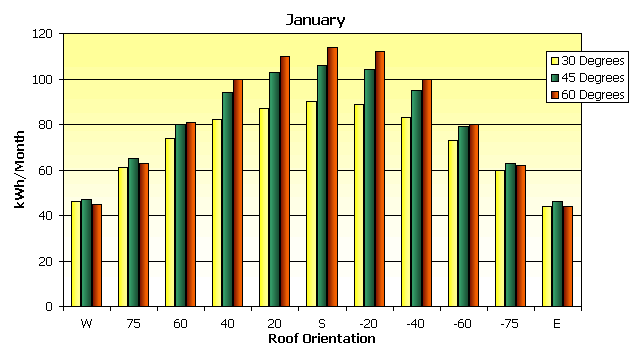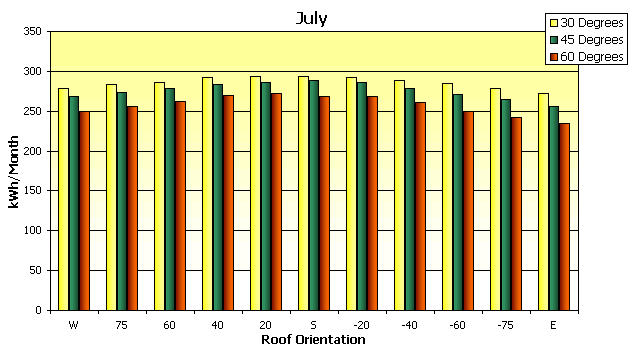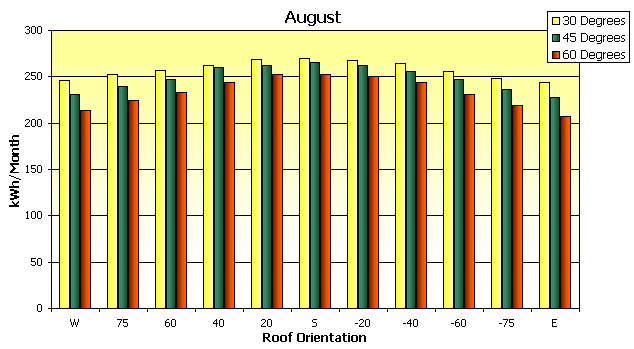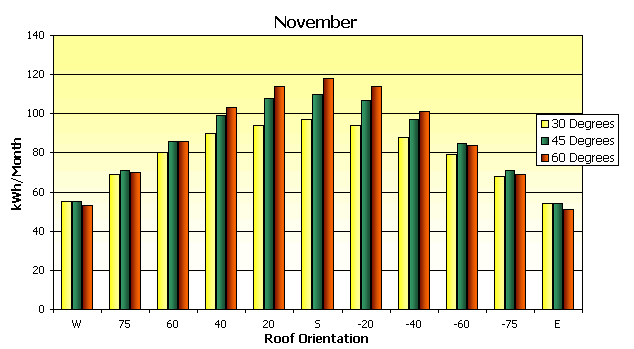 Outputs with different cylinder sizes
A 30° roof angle is very common in the UK and Ireland and was chosen to give the most relevant results.

Likewise to compare like with like, the daily consumption was fixed at 250 litres of 45°C water per day. Changing the water consumption both in volume and profile can lead to large changes in system output which overwhelm other system parameters.